CentrePointe Counseling provides access to licensed, professional, Christian counselors in Maryland, DC and Northern Virginia. Many insurance types are accepted, and Samaritan Fund grants are available. Clients of all types are welcome. Our counselors are experienced with treating couples, families, adults, adolescents and children.
Counseling impacts the "center point" at which mental wellness begins. As healing begins, it creates a ripple effect: healthy individuals lead to healthy couples, families, churches and schools, and ultimately a healthy community.
Our counselors work to help clients improve relationships, handle emotional struggles, negotiate life transitions, and find healing. We affirm the faith-based aspect of the counseling process, and at the same time, uphold scientific advances in the understanding of biological and psychological human functioning.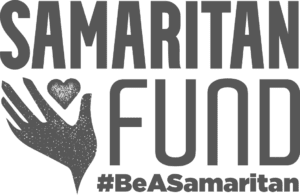 Donate to our Samaritan Fund or to our general fund to help people without health insurance or with unaffordable co-pays. CentrePointe does not turn anyone away based on an inability to pay alone -- but we can only continue providing care through generous donations from supporters like you.
We send occasional updates (less than once a month!) with prayer requests, event updates, and anything else that's happening at CentrePointe.

Churches
Pastors are able to minister to their churches more effectively when they are well-supported. CentrePointe seeks to partner with churches of all denominations to provide confidential and trusted support to ministry leaders.

New Clients
We believe in making counseling accessible to everyone. Take the next step by connecting with one of our counselors located in Maryland and Virginia. Our door is open to all, regardless of religious preference, race, sex, or age.

Counselors
We offer Continuing Education Units to our staff and to professional counselors in our community. CentrePointe's team of licensed counselors receive ongoing support, training and supervision in a Christ-centered setting. 
Client Reviews
Love going every other week! Had many experiences with other counselors but none compared to [my CentrePointe counselor]. So thankful he puts things into perspective for me without me realizing he did. He makes me work hard to come up with solutions while guiding me to see the bigger picture. Irreplaceable impact on our marriage when we went as a couple for several years!
Great Professional counselors who bring Christianity and Psychology together for effective therapy, a huge resource I've referred many to and it's always been beneficial.
It was one of the most difficult things for me to do...to be completely vulnerable and have the darkest moments in my life pulled apart and dissected, and yet come back after each progressively difficult session to learn how I could be better.  I learned how to follow Jesus more closely, how to be the husband my wife needs me to be and deserves, and get one step closer to be the man God made me to be.
CentrePointe is the only place where I am not only allowed to but also reminded to stop and breathe.
I had the therapist's voice in my head telling me to let my teen learn from his choices and figure out his own problems and it helped!
Coming to therapy over the past few years has helped us and our children so much!
No matter what's going on, I look forward to coming here and talking with [my counselor].
I've been working on what my therapist suggested and paying attention to my own emotions as a parent and it has been helping so much. Thank you!
(Identifying information has been removed or changed to protect the privacy of our clients.)